SERVING DIFFERENT SOUTHERN CLASSICS EACH DAY – THURSDAY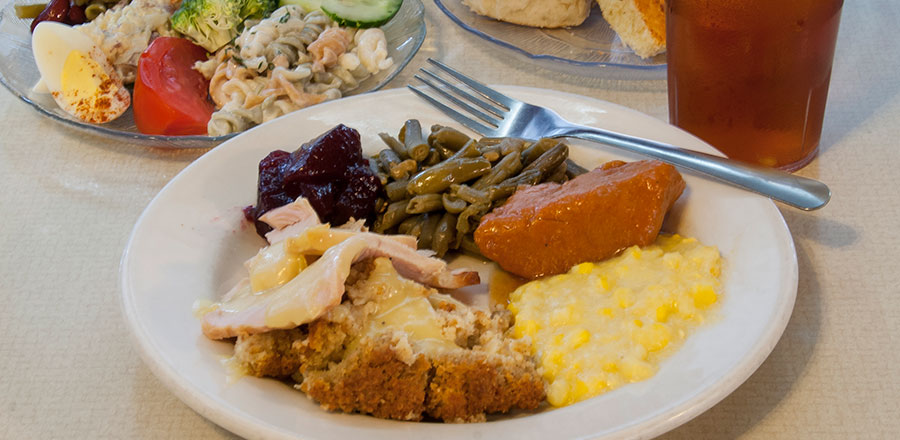 Dine-in and Take-out
Thursday's Buffet Menus Feature Meat Loaf, Turkey & Dressing and Smoked Sausage with Sauerkraut
Hand-carved roast beef and fried chicken are always on the dinner menu
Lunch and dinner buffets also include our 25 item salad bar featuring homemade pasta salad, potato salad, coleslaw and our very popular pickled beets. Homemade cornbread and rolls are also included.
Menus subject to last-minute substitutions.
Meals are also available for takeout. Prepare your meal from the buffet.
Lunch is $11.25 (adult); $7.95 (child). Dinner is $14.75 (adult); $9.95 (child).
Wednesday thru Saturday
Breakfast
7:00 am to 10:30 am
Lunch & Dinner
11:00 am to 8:00 pm
Sunday
Breakfast
7:00 am to 10:30 am
Lunch & Dinner
11:00 am to 7:00 pm
Closed Monday & Tuesday